Description
This D7(507 Series) Electric Toothbrush for Adults is accepted by the American Dental Association (ADA) Council.
7 days effectively remove 99% plaque along, 14 days improve gum and oral health by this sonic toothbrush.
Sonic vibration, up to 40,000 strokes per minute, dynamic cleaning.
5 Brushing modes: White,Clean,Refresh,Message,and Sensitive to fit different conditions of teeth or gums
Smart notification timer:Built-in 2-mins smart timer control, 30s interval reminding you to move to the next quadrant of your mouth, which helps you to develop good brushing habits
Comes with 4 replacement brush heads with "W" shape design to fit teeth topography for thorough cleaning of gums and hard-to-reach areas
30 Days battery life:One 4 hour full charge lasts 30 days of normal usage, the large battery has a super long battery life
IPX7 waterproof to be used at bath and shower.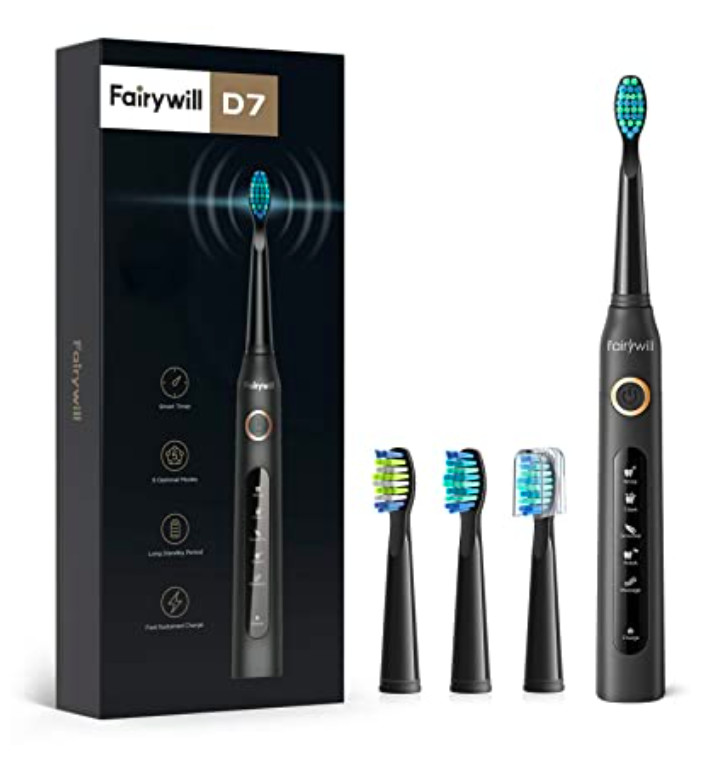 Fairywill FW-507 comes with 5 different brushing modes viz: White, Clean, Sensitive, Polish, and Massage. The White mode gives you extra whitening and brightening while for your day-to-day needs you can use the Clean mode. If you have sensitive teeth and gums then switch to the Sensitive mode and for extra polishing and stain removal try out the Polish mode. Finally, you can end your brushing with the Massage mode wherein soft vibrating pulses are sent to your gum tissue to enhance blood circulation and increase gum health.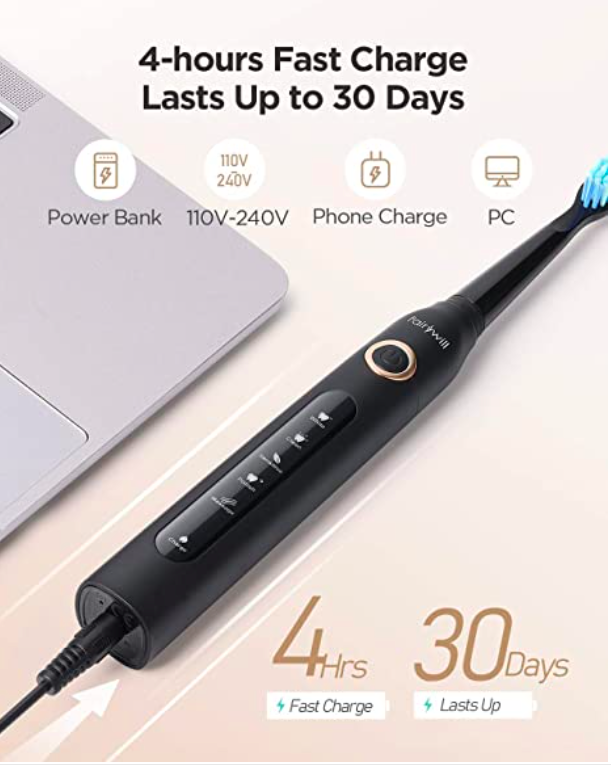 This dynamic electric toothbrush comes with a 2-minute timer and 30-second interval pulse. This means after every 30 seconds the toothbrush emits a mild pulse to remind you to change your brushing quadrant and the two-minute timer ensures that you brush your teeth for not less than the dentist-recommended two minutes. The electric toothbrush lasts for up to 30 days on one single charge of 4 hours and comes with a low battery indicator and auto shut off function after a full charge. Known for its style and portability, this waterproof electric toothbrush comes with an anti-slip design and produces less noise than other generic electric toothbrushes.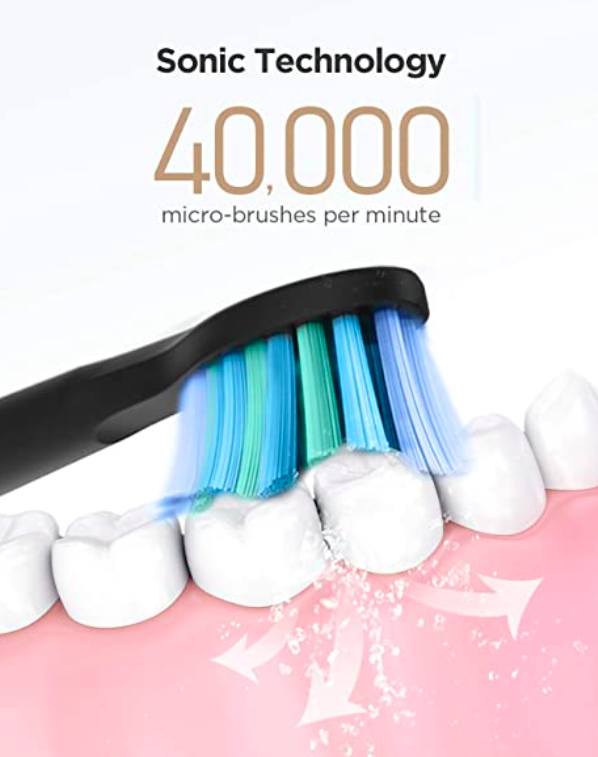 الدفع والأمن
Your payment information is securely processed. I don't want to do that, storing stored data.