Description
Bebird R1 Wireless intelligent Visual Ear Cleaning Rod is a new-generation ear wax which combines traditional ear pick with modern mobile IT. This ear cleaner equipped with 3.0 MP HD camera with Its portable and convenient to access ear canal than traditional model, returns real-time image to user's phone so as avoid the harm to ear, as well as deeply clean the earwax. There are 6 LED lights surrounded can easily see every corner of your ear canal. Wide Range Compatibility: The earwax remover is not only use in your ear, but also can be in your mouth, nose and throat. As well, if you want to use it for your pets, it is also very suitable. All you need to do is to connect it with your phone Wi-Fi and the otoscope can adapt with IOS and Android operating system phone and tablet.
Advanced Wi-Fi chip for non-dropped connection & smooth image transmission
Built-in rechargeable 130 mAh battery for long-lasting use
Use quality optical lens and high performance 4.5 mm 3 MP camera offers 1080p images
LED lights help to illuminate the inside ear, markedly improve the quality of the images
App applicable to both iOS and Android phones
Product Name: Intelligent Visual Ear Pick Rod R1 Network Standards: IEEE 802.11 b/g/n Antenna Built-in FPC Antenna Working
Frequency: 2.4 Ghz
Image Transmission Rate: 30 fps
Working Environment Temperature: -10-50 Centigrade Battery: 120 mAh Battery Life: Approx. 30 Minute Charge Length: 0.5 h
Optimum Focal Length: 1.5 - 2 cm
Pixel: 3 MP
Gravity Sensor: 3 Axis
Package Size: Approx. 19*9*6 cm
Package Weight: Approx. 150 g
Lens meter: 4.5 mm
Resolution: 1080 P
Angle of view: 360 degrees
Focal length: 1.5-2 cm
6 Pieces LED lights
Charging Input: DC 5.0 V 300 mAh
Waterproof: IP67
Package List:
1 * Smart Visual Ear Stick
1 * USB Micro Cable
1 * Manual
How To Use
1. Take out of the stick and open its cover (Remove the cover before Wi-Fi connection.)
2. Scan the QR code on the manual to download the Bebird APP (Or download the APP on the Google Play/ APP Store)
3. Turn on the Wi-Fi of your phone, connected and start to use. Wi-Fi name: Bebird-XXXX (The Wi-Fi will auto-connecting after the first successful connection)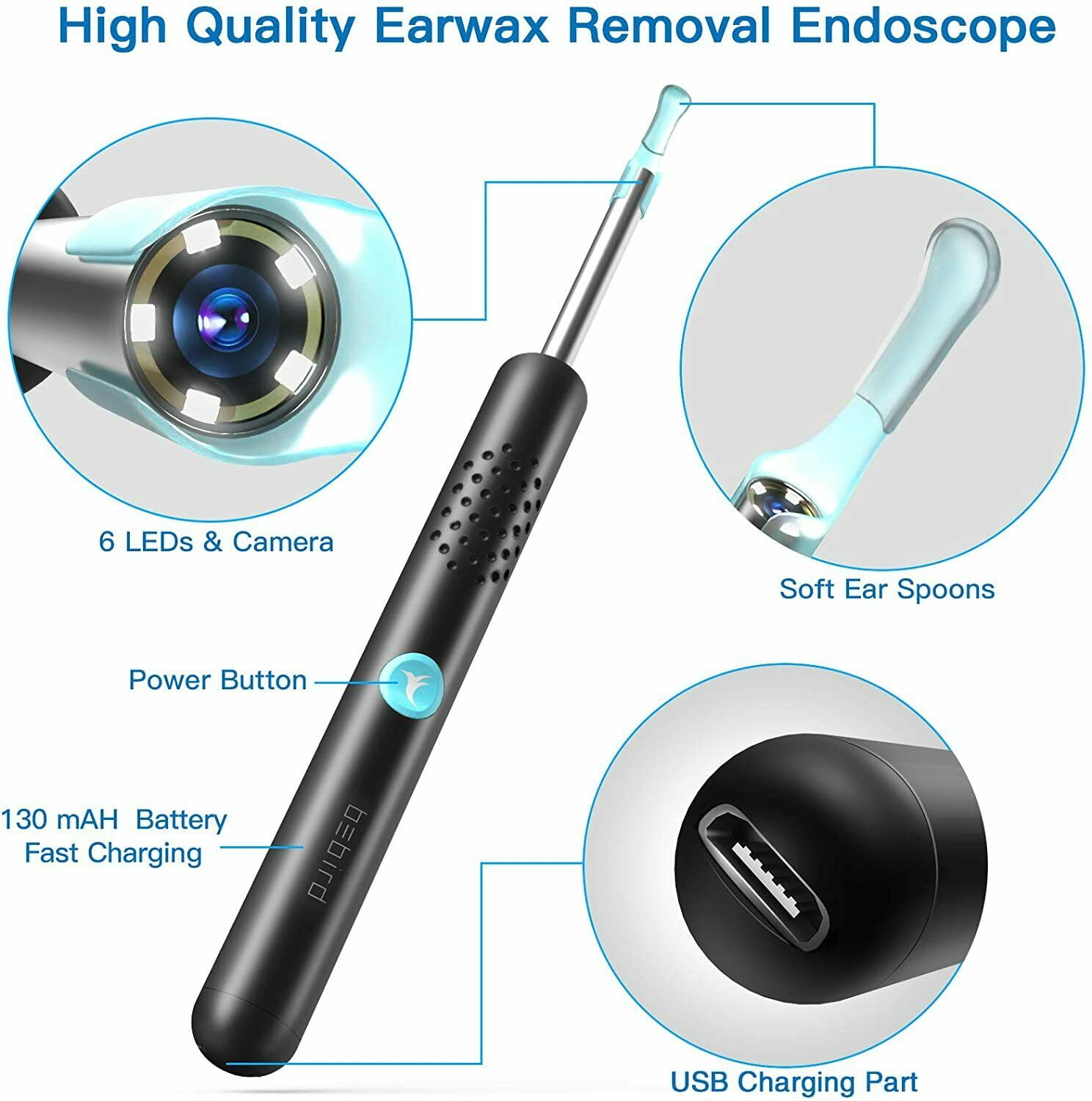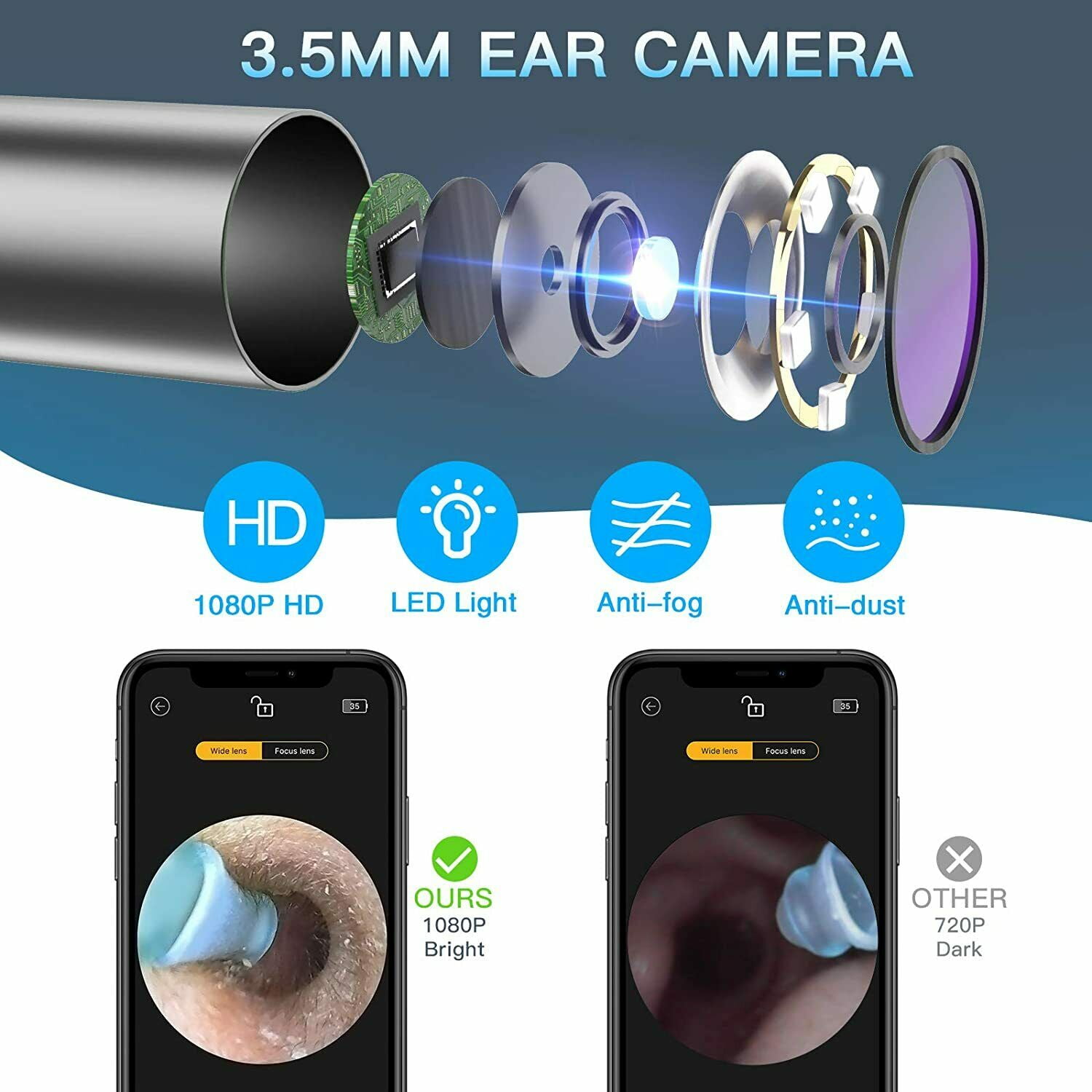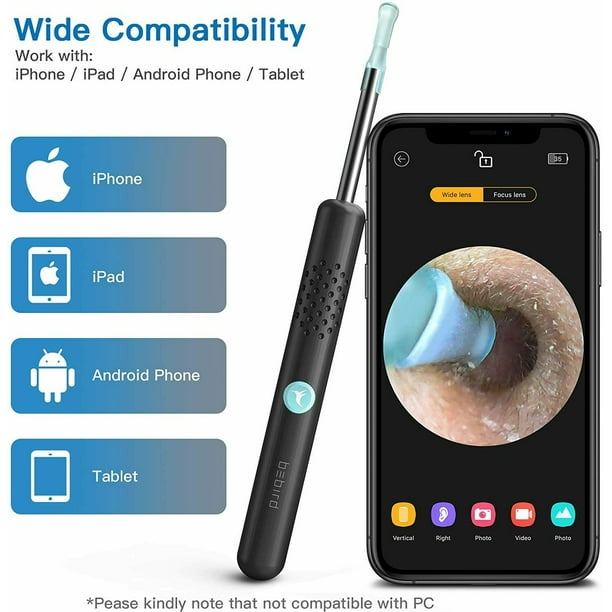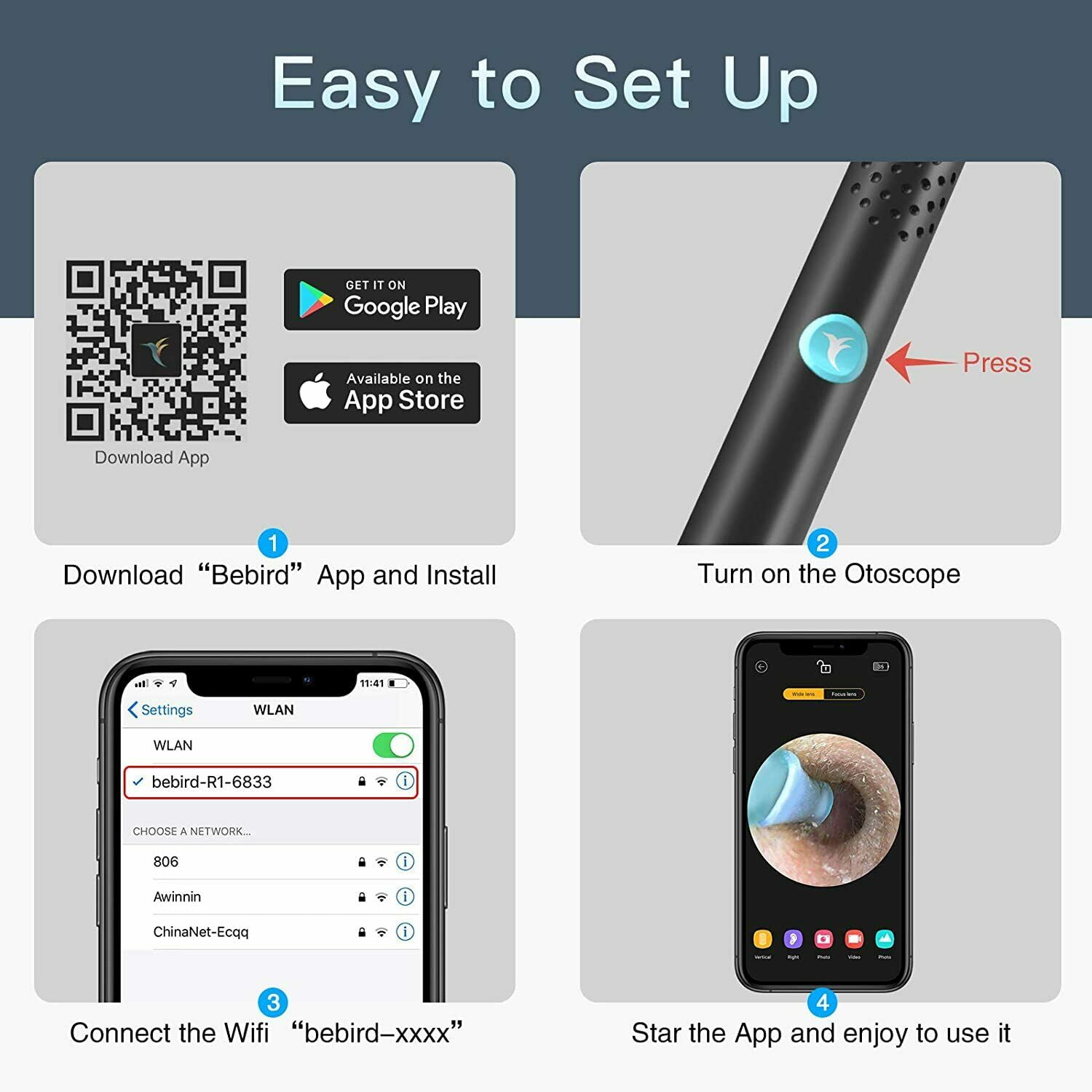 الدفع والأمن
Your payment information is securely processed. I don't want to do that, storing stored data.