Description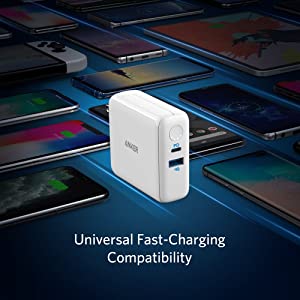 High-Speed Charging
An 18W USB-C port is equipped with our advanced charging technology to provide faster charging to a wide range of devices including phones, tablets, and more.
Use Anywhere
Designed to fit effortlessly into your bag, giving you the option to charge your phone up on-the-go, or plug into the wall to access high-speed USB-C charging.
Safer Charging for Accessories
A trickle-charging mode is designed specifically to provide safe, stable charging to low-power devices such as Bluetooth earphones and speakers.
الدفع والأمن
Your payment information is securely processed. I don't want to do that, storing stored data.